Customer Retention:
As part of an ongoing customer retention campaign, we offered a monthly sale targeted to customers that hadn't made a purchase in an allotted period of time. Aiming to win back customers and get them to visit the website and make a purchase, customers were mailed postcards highlighting the sale and a few key games. The direct mail pieces were further reinforced by email follow ups as well as targeted ads around the website. Each month, new creative was required to keep the sale fresh. As a result of the direct mail push, customer retention increased and the post cards paid for themselves and more.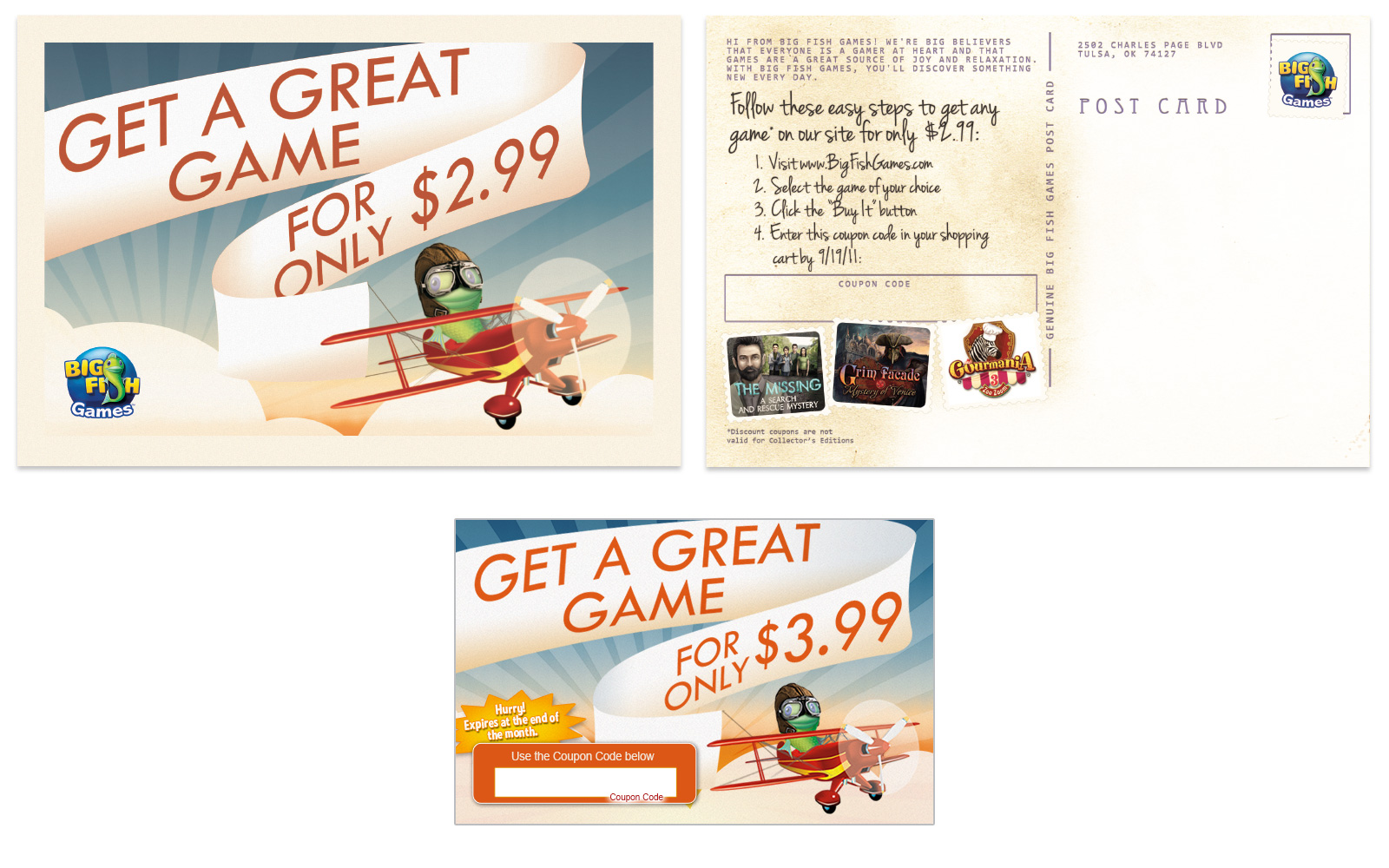 ---
Customer Acquisition:
In order to attract new customers and test out cross promotions that our target market would find appealing, we came up with the "Dinner and a Movie" promotion. By purchasing a game at a sale price, customers were also given a gift card for $25 on Restaurants.com as well as two movie tickets. Customers were sent a mailer with a unique coupon code with instructions on how to redeem. Coupled with a follow up email campaign as well as a unique landing page, the experience spanned across media. We found that, while the redemption rate was high, customer feedback regarding the $25 gift card was not entirely positive. We utilized the feedback and adjusted our future marketing partnerships.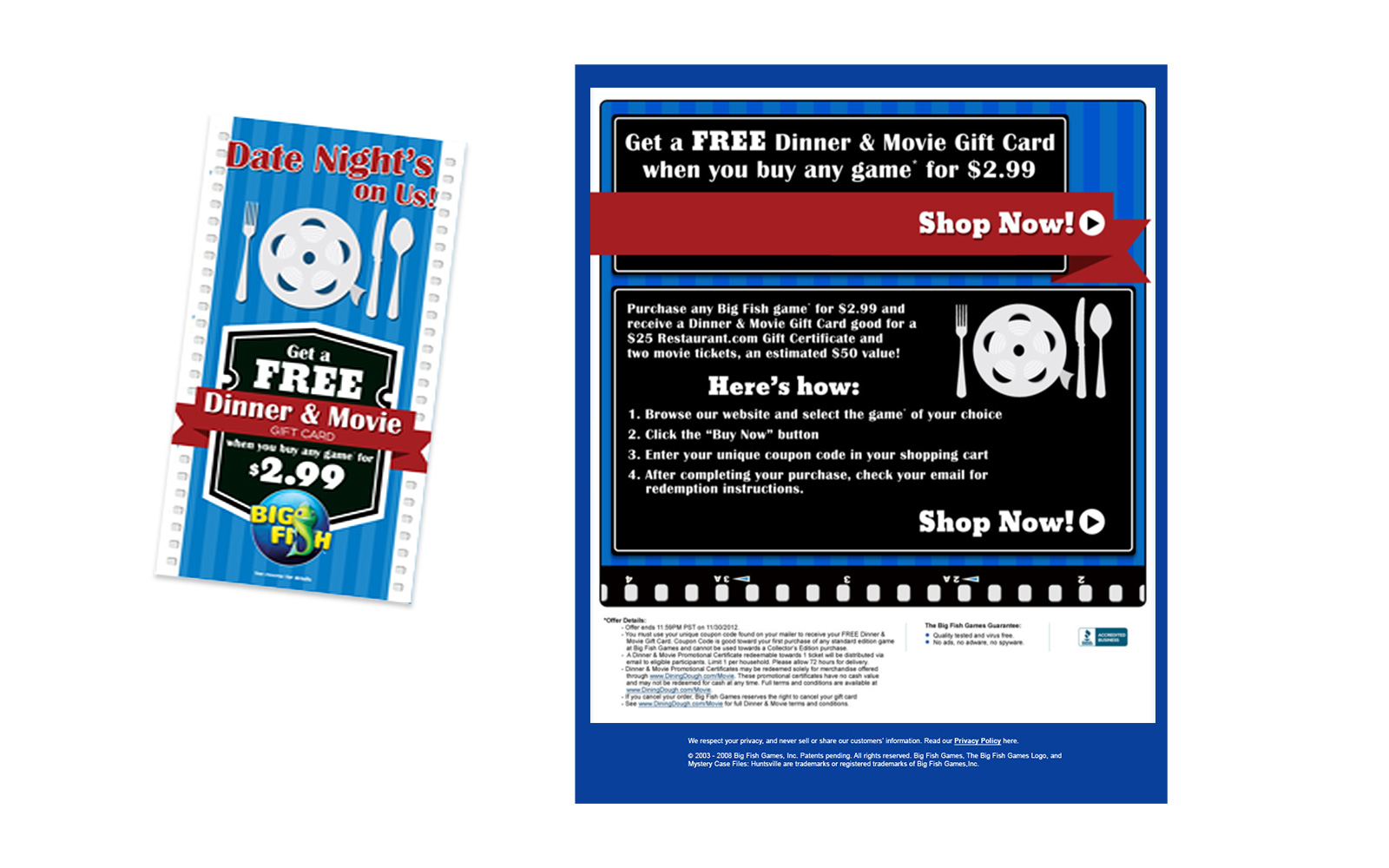 ---
Give-a-Gift Promotion:
As a way to re-engage conversation about the recently released Dire Grove game, we wanted a way to reward our loyal customers and for them to share their gaming experience. This promotion was targeted to customers who had purchased the full version of the game and allowed them to gift a copy to a friend. Targeted customers were mailed a gift postcard with a unique coupon code that they could then give to a friend. The redemption rate was considered a success and conversation around the promotion on the company social platforms increased greatly and was resoundingly positive.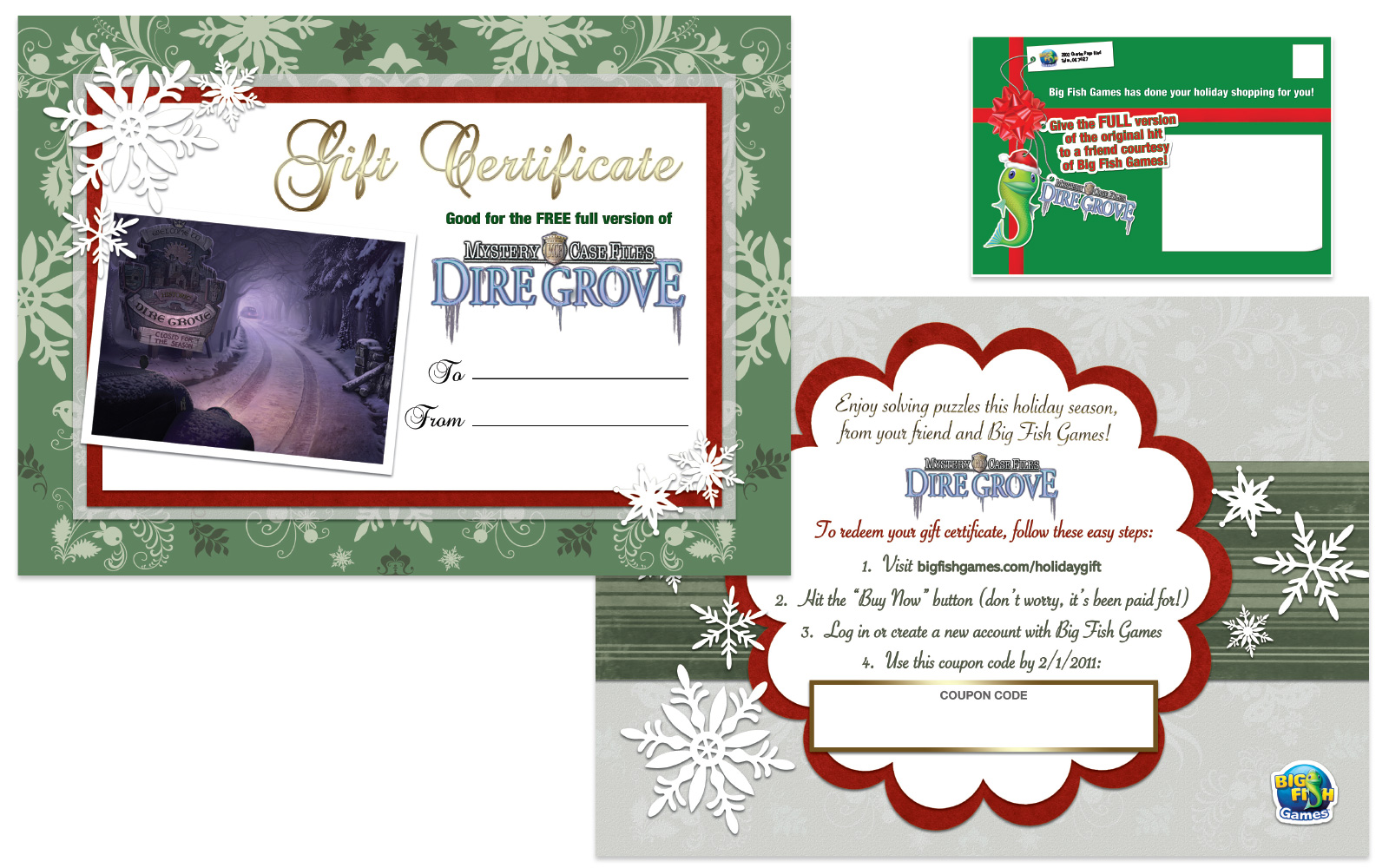 ---
Promotional Mailers:
Direct mail played heavily as an ongoing marketing channel to promote new games and various sales at Big Fish. My team and I were responsible for designing 3 to 5 promotional mailers each month, many requiring multiple language versions.